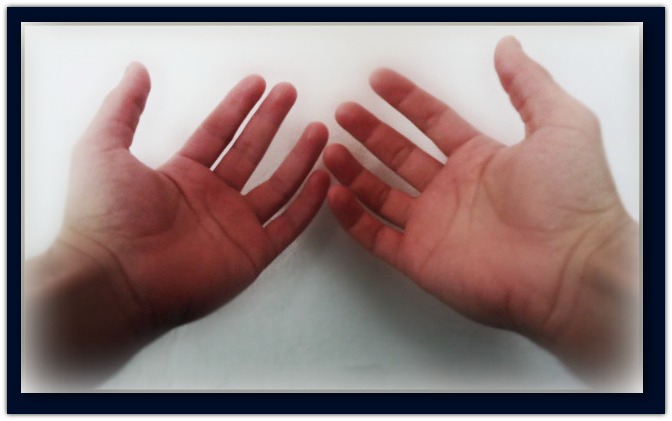 The most recent client reviews are posted below.
To read online feedback from 2009 to the present day, click on the Genbook button below.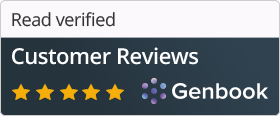 Dec 16, 2018
"Always leave feeling revived. Ruben creates a warm and welcoming environment. He takes time each session to check in and hear about what brought you in. You're not just a customer, you're part of his wellness community and the difference is clear. I would recommend Ruben to anyone experiencing pain or looking to engage in some self care. I always leave feeling revived."
Dec 8, 2018
"A prayer answered. It's truly a joy,having traversed a mine field of therapeutic models and practitioners. Over 2.5 decades following major physical trauma. To encounter such a wholesome being. With the speficic skill sets . And profound ability. To accompany the individual. Into some of the most seldom visited recesses of the inner sanctum. Through an exceptionally gifted touch. And most intuitive and instinctual guidence. Facilitating both physiological and psychological release. Within 'safe space.' "
Dec 4, 2018
"Great massage. I've had many massages over the years but none by someone who has the knowledge to hit areas so intuitively and expertly. His ability to find the right spots was wonderful."
Nov 15, 2018
"Miracle! I was suffering with a terrible upper back pain that wasn't helped by a trip to the chiropractor. True to form, Ruben got it worked out and I'm a little sore today, but I was able to sleep for the first time in 5 nights last night. I am so grateful!"
Nov 5, 2018
"Excellent work. Ruben always succeeds in helping with whatever issues I have going on which brings me in. I wouldn't hesitate to try Ruben and find out for yourself."
Oct 21, 2018
"Ruben has a magical effect on my aches and pains. My neck has been bothering me of late; his patient steady touch has helped increase the mobility of my neck and shoulders. It's made a big difference!"
Oct 21, 2018
"Another Excellent Massage. Ruben always gives me a great massage. Yesterday he focused on my neck, shoulders and arms because I was in a great deal of pain. When I left it was the first time in days I could move my head and arms without pain. Sometimes I just want a tune up but other times I need the targeted deep tissue work that heals. Ruben is the best massage therapist I have ever gone to and I can't praise him high enough. Thank you Ruben."
Oct 10, 2018
"Awesome to be back! It had been waaayyyy too long since I last visited Ruben and practiced my self care routine. I am so thankful for Ruben, his calm, caring manner were a salve to my tired, injured soul. Taking the time to breathe and be in the moment, for my well being, is time well spent. Thank you Ruben for your peace and tranquil space and care. Perfection is the right word for Ruben."
Aug 13, 2018
"Excellent Massage. Once a month I try to schedule an appointment with Ruben. I always leave feeling peaceful and relaxed - mind and body tuned up. Ruben is perfect."
Aug 5, 2018
"Just what the Dr. ordered! My body was achy and tired and as a certified massage therapist I knew what I needed, a good massage! Ruben provided a firm decompression fluid massage, which is exactly what I needed. I felt calm, energized and well cared for. Looking forward to making another appointment and I highly recommend Ruben as a extraordinary massage therapist."
Jul 26, 2018
"It's nice to be kneaded! Always leave rejuvenated! Ruben applies his various techniques excellently in a pleasant environment with knowledgeable conversation. A real find!"
Jul 12, 2018
"Soothing massage. Thank you Ruben for another soothing body and foot massage. I always leave there feeling so relaxed and rejuvenated."
Jun 27, 2018
"Amazing. This was the best massage I've ever had (I've had many,many over the years). I don't normally write reviews but this was such a great experience, I thought I should share it. Ruben is great. Thoughtful, professional, extremely knowledgeable, kind, and intuitive. His space is also very lovely with a calming energy. I will definitely go back."
Jun 18, 2018
"Fantastic...will see you again shortly. Feel so great today as a result. Enjoy your life focus and intelligence as well."
May 29, 2018
"Amazinggggggggg. As always I feel better, more mobile and more optimistic about my body and my athleticism. What a gift Ruben is!!!!"
May 20, 2018
"A wonderful shiatsu table massage! As I said to Ruben, "I'd rather be pressed than rubbed today", and I was richly rewarded with relaxing, deep, targeted shiatsu that helped me to let go of the stress and aggravation of a busy work week. Ruben intuitively knew which areas to focus on, and I left his lovely studio feeling refreshed and rejuvenated."
May 11, 2018
"Ruben did it again. Went in for another great massage but this time with a really sore back from lots of gardening on my hillside. Ruben laid his hands on all the painful areas and I left feeling totally back to normal."
May 9, 2018
"Peaceful. I had my first table massage the other day with Ruben. I had a shiatsu treatment and it was very healing. Ruben's space is peaceful and he has a calming and respectful demeanor. Highly recommend!"
May 6, 2018
"Testimonial for Ruben's chair massage. Hi Ruben, Thank you for the wonderful chair massage. I felt so grounded and relaxed afterwards. You are a very gifted and intuitive bodyworker and I will be happy to recommend your work to others."
May 3, 2018
"Excellent effective and relaxing massage. I booked 1/2 hour for feet and 1/2 hour for neck--and left feeling as if I were floating. Right touch, right space, right practice."
Mar 27, 2018
"Another wonderful massage. As always left Ruben feeling calm and ready to take on another stressful week of clients and activities. Really needed the centering and am very thankful for Ruben. If I was a millionaire I would see him every week, maybe every day."
Mar 27, 2018
"Another wonderful massage by Ruben! Just the best! Can only recommend Ruben to all my friends. Love the new place and location, very peaceful and quiet!"
Mar 26, 2018
"Restorative & Relaxing. Ruben is not only a great teacher but also a fantastic bodyworker! His touch feels strong and the weight of his pressure is firm and then there is his focused intention. His mind is clear and his heart is warm. That is what you get with Ruben, for sure! I would recommend Ruben to anyone interested in a professional massage. Ruben's techniques feel luxurious because he knows how to blend one movement into another smoothly & freely upon the whole body. The space is tranquil & zen."
Mar 22, 2018
"Ruben is one of the best and I don't say that lightly. Every time i get a massage from Ruben he asks and then listens to what is going on with my life and body as they are very much connected. Ruben then deals with those issues. I highly recommend Ruben if you want to give your body the love and attention it deserves."
Mar 12, 2018
"Perfect Session. I scheduled a last minute appointment for a knot in my shoulder. Ruben is very knowledgeable of physiology and worked just the right spots. He even loaned me a tool to help release the tension in that area. I highly recommend Ruben; he is very professional and knowledgeable."
Feb 13, 2018
"Ruben is a great resource for student athletes. My son left rejuvenated and with good advice on home treatments for target areas."
Jan 17, 2018
"Great Experience! Had a great massage and Ruben has a great charisma about him. He really cares about your well being. I will definitely be back!"
Jan 11, 2018
"Rejuvenated. I was given 3- 60 minute massages as a gift for Christmas. I used one yesterday, and it felt so good. The room is big but not too big, with lots of natural light, soft music, and aromatherapy doing its magic. I left with more energy and knowing i will be booking the next appointment soon."
---
Dec 21, 2017
"GO FOR IT!...wonderful massage. great space. do it!"
Dec 18, 2017
"Another wondeful massage. Left feeling calm and relaxed. Such a safe and warm environment. Fixes my body and my spirit. Thanks Ruben and have a wonderful Christmas - and thanks to my husband for getting me gift certificates for Ruben - the only gift I really want."
Nov 21, 2017
"Relaxing Massage. My first session with Ruben. Immediately put at ease by the soothing clean space and Ruben's calm professional manner. I didn't come in for any particular need other than a long overdue massage to release built up tension and residual stress residing in my muscles, tendons and ligaments. The music, aroma therapy, and Ruben's work brought me to a very calm, relaxing place. I left feeling much looser and supple than when I arrived. Attitude also notched up. Fix body, fix mind. Thank you Ruben"
Sept 30, 2017
"Healing massage. Ruben has been my masseur for over 10 years. He is professional, a proponent for self care, caring and has very intuitive healing hands. I can rest assured that when my massage session is over, my chronic aches and pains are gone. Thank you Ruben for all you do."
Sept 25, 2017
"Great again. Ruben did a great work on my lower back that I hurt a week ago. His massage released the tightness and I felt much better right after the session. I'm going to book another one soon!"
Sept 21, 2017
"Fantastic. I have been going to Ruben for years - for stress relief, for relaxation, to feel better. When I arrive I am typically in need of some sort of adjustment - physical or emotional. When I depart I am rejuvenated! Ruben has a fantastic ability to identify what needs attention and a wonderful, caring approach using a variety of massage techniques!"
Sept 11, 2017
"Excellent Massage, Attentiveness and Environment. Ruben provides an excellent massage tailored to your individual needs in a comforting and relaxing environment. He is truly engaged in providing the very best care."
Sept 4, 2017
"Great relaxing massage! Ruben is so thoughtful and intuitive. His studio is sublime - I really did not want to leave! Looking forward to a return visit soon."
Aug 28, 2017
"Wonderful as always. I recently had another wonderful massage session with Ruben. I've been a long-time client, but he never fails to amaze me! I've had some lower back issues which he dispensed almost completely! And his attention to my deteriorating knees always helps. That said, one of my favorite parts of our sessions is our conversation - always interesting, congenial, positive! Wish I could see him for massage and friendly interaction every week!!"
Aug 23, 2017
"Amazing as usual. As always Ruben is magic. He took care of me and my 26 year old son We were beyond happy with Ruben's intentional care. A healer. "
July 30, 2017
"GREAT MASSAGE ++++++++++++++++++++++++++++++++++ wonderful space. great massage. just do it! ***************************************************"
July 25, 2017
"Best massage yet. I went in with a sciatica problem and came up basically healed. It probably was as severe as other folks, but not comfortable. I feel great now."
July 2, 2017
"Love and kind. It was my first time to have a session with Ruben. He is kind, warm and very good masseur. He listened to my conditions carefully and adjusted with perfect touch. I bought 3 session series and I can't wait to schedule another 2!"
June 21, 2017
"Ruben is wonderful! I have been seeing Ruben for quite a long time. My session last week was lovely, as always. I have been feeling various aches and pains, more than usual, and Ruben devotes so much time and attention to each problem area. He is always completely engrossed in his clients, their needs, comfort and health, and contributing to their sense of wellness and contentment. A massage with Ruben is absolutely a highlight of my life."
June 8, 2017
"Genuine & Exceptional You can tell Ruben genuinely loves his work and cares about his client's experience and even the space he creates. I always leave thinking I should return more often. And I'm sure that would be true if I came every day..."
May 30, 2017
"Relaxing. My session with Ruben was, as usual, so beneficial. I went in with tense shoulders and a quirky pain in my neck. Within a few minutes my shoulders felt such relief and today my neck is 100% better. Ruben is so kind, considerate, and skilled! He has made the studio into very pleasant and peaceful space."
May 29, 2017
"Relaxing and energizing massage. What a lovely experience. I had a relaxing and energizing hour on Ruben's table and I felt the kinks and knots dissipate as he worked on me. I left looking 10 years younger and feeling uplifted and de-stressed."
May 17, 2017
"Another wonderful massage. An hour and a half of relaxation, balancing my body and spirit. Thank you Ruben, you make me so very happy. I am still feeling the bliss."
May 16, 2017
"Relaxing and restoring. I've seen Ruben for a few years now and each time, without fail, he helps to relax and restore my balance and my body. He listens and responds intuitively to what my body is telling me and him! He helped me center back to myself after a few weeks of a lot going on. He reminded me to breathe again and listen to what my body is telling me. Thank you Ruben for your caring and the gifts you share with all of us."
Apr 30, 2017
"Excellence. Ruben's massage was perfect. Every move intentional and specific. I walked in unable to take a deep breath and left able to laugh. So grateful. Can't recommend him highly enough Looking forward to my next appointment."
Apr 26, 2017
"Fabulous. I have been seeing Ruben regularly for several years. Whether my visit is to deal with a chronic issue, body work, or a "tweak", stress relief or relaxation, Ruben effectively and thoughtfully delivers a fabulous solution. He has many years of experience with a variety of methods - and is constantly learning new ways to enhance the experience, bringing the right solution to the individual need. I happily and highly recommend Ruben!"
Apr 22, 2017
"Ruben is the best. I have gone to RJR Self-Care about 15 times and have always found Ruben to be an amazing massage therapist. First, and foremost, he listens intently, yet has a great intuitive sense with a body. His many years of experience are well shown in his technique and manner. I highly recommend him!"
Apr 13, 2017
"Just what I needed. All I can really say is that Ruben has a wonderful space and is an excellent body worker. Highly recommended."
Apr 13, 2017
"Fantastic!!! It was my first visit to RJR - Self Care. Ruben worked on all the areas that were hurting and gave some great advice. I am definitely returning and I will recommend him to all friends."
Mar 30, 2017
"Ruben knows his stuff. Ruben is a person who takes pride in his practice. He is knowledgeable and skilled and an over-all great guy. His studio is relaxing and clean. Highly recommend Ruben!"
Mar 2, 2017
"Top notch massage therapy. Can't recommend RJR Self Care enough. Always a great experience, tailored to what you need and delivered with care. Shiatsu and reflexology combo is my favorite."
Feb 23, 2017
"Ultimate Self-care. As a long time client I really value Ruben's consistent ability to restore and transform my body through his skilled attunement to what's needed in each session. I am always delighted and confident to recommend Ruben!"
Feb 16, 2017
"Aloha Time...A massage by Ruben is like a mini Hawaiian vacation... he plays Hawaiian music and infuses me with aloha. Mahalo nui loa Ruben."
Feb 16, 2017
"Healing Touch. Ruben has an amazing healing touch. Coupled with knowledge and intuition I received a wonderfuly fluid massage that supported stress relief, release of muscle tension and left me feeling as though I was floating."
Feb 6, 2017
'Not just for adults! After much prodding, I brought my 16 y.o. son to Ruben for his first ever shiatsu massage for chronic soreness from daily sports activities. Throughout, Ruben was sensitive to the fact that he's not a touchy-feely guy. He continually checked in on comfort level/pressure & taught him useful stretches to do at home. I really appreciate Ruben approaching this new client with such consideration. After we left, my son said he had never been so relaxed in his life and will definitely go back!"
Feb 4, 2017
"Wonderful massage. Really enjoyed my first time massage with Ruben Very nice man. Totally comfortable. Will be back for a deep tissue next time."